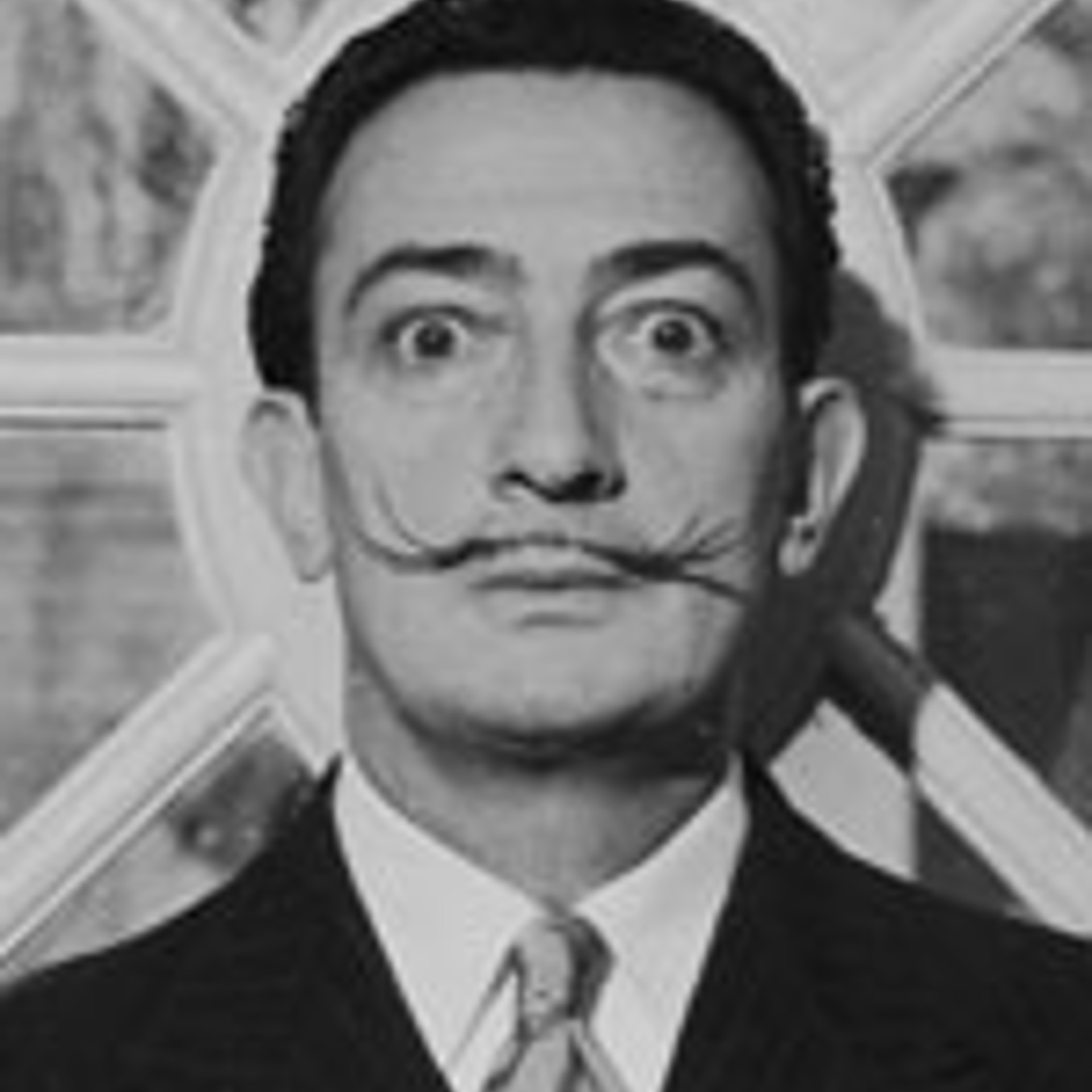 Salvador Dalí was born on May 11, 1904, in Figueres, Spain. From an early age, Dalí was encouraged to practice his art and would eventually go on to study at an academy in Madrid. In the 1920s, he went to Paris and began interacting with artists such as Picasso, Magritte and Miró, which led to Dalí's first Surrealist phase. He is perhaps best known for his 1931 painting The Persistence of Memory, showing melting clocks in a landscape setting. The rise of fascist leader Francisco Franco in Spain led to the artist's expulsion from the Surrealist movement, but that didn't stop him from painting. Dalí died in Figueres in 1989.
Salvador Dali was one of the most iconic painters of the Twentieth Century, with a range of imaginative, striking and surrealist work. His repertoire was influenced by classical Renaissance masters, but he also enjoyed painting with a new avant-garde approach.
As well as painting, he became involved in film, sculpture and photography.
Dali was born in Catalonia (region of Spain in 1904) and placed great emphasis on his Arabic lineage (descendant of the Moors). He stated that this Arabic lineage influenced his approach to life and was a factor behind his love of luxury and oriental clothes.
Dali had a habit of doing eccentric things which polarised opinions. His eccentric manner was a reflection of his art and vice versa. The fact that he was always in the limelight made his paintings more famous. He could also display a supreme confidence.
"At the age of six I wanted to be a cook. At seven I wanted to be Napoleon. And my ambition has been growing steadily ever since."
– Salvador Dali
"Each morning when I awake, I experience again a supreme pleasure: that of being Salvador Dali."
– Salvador Dali
Read More