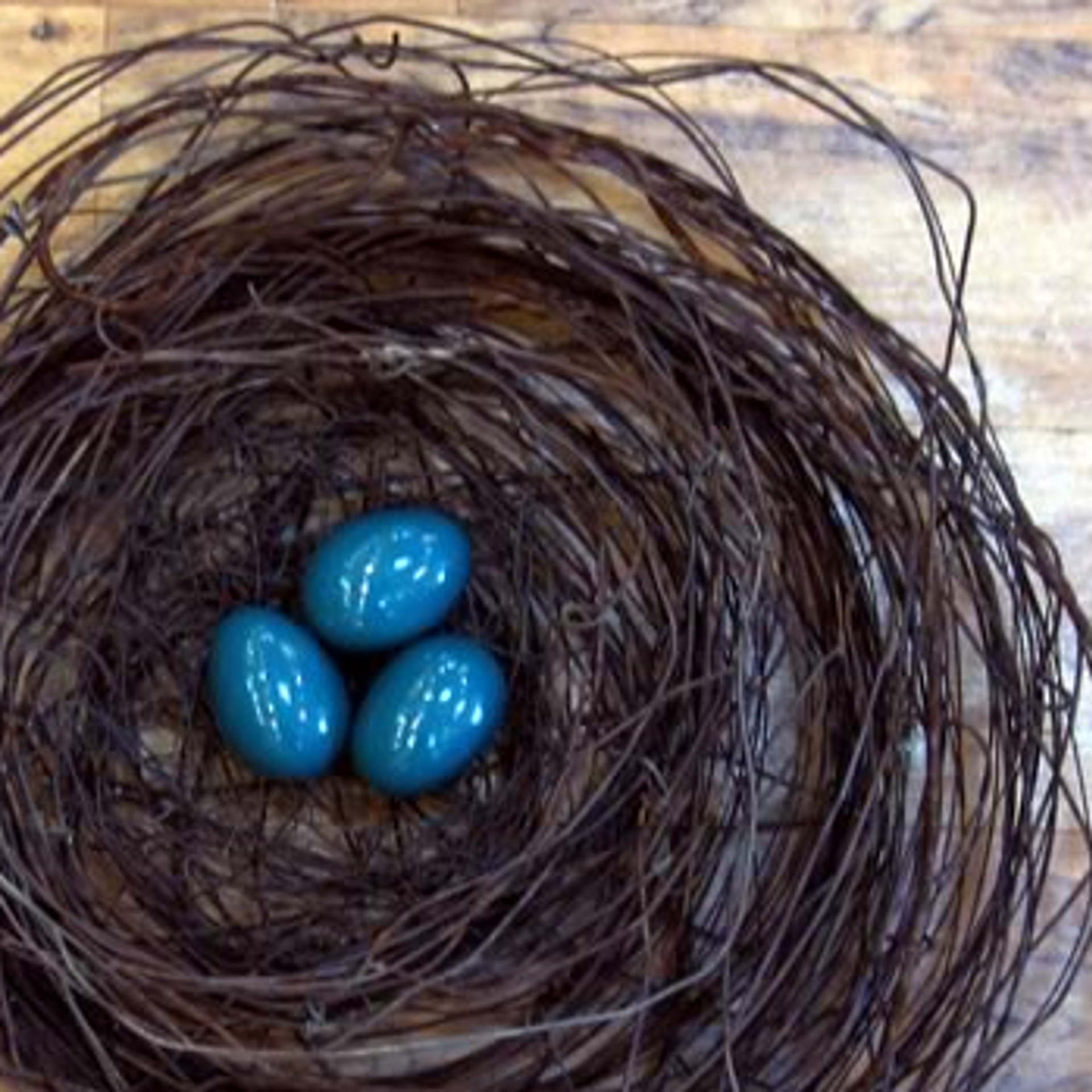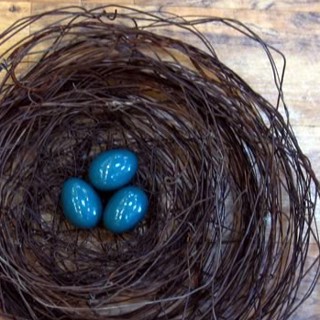 Phillip Lichtenhan was born in Tucson Arizona in 1952. He received his Masters of Fine Arts from the University of Arizona in 1981 and has developed dual careers as artist and teacher. In 2001 he left teaching to devote more time to producing his art.
Phillip has developed a fascinating series of bird nests. I have taken to the form of the bird nest and made it my own by using found weathered industrial materials to weave the nest. The nests are a serene and powerful metaphor of life.
I find my nest materials everywhere. Along the roadside, railroads and alleyways, either in the city or out in the desert are the discards of our world. These nest materials that I pick up have gained a beautiful patina from the natural forces of time.
I construct the nests with wire, barbed wire, steel banding material and found objects, creating nests that are sometimes quite like bird nests in look and scale and other nests that are larger and more mysterious.
The eggs are made of high fire stoneware and glazed with high fire glazes or hand painted with high quality acrylics. If the eggs are glazed then they could be displayed outdoors and retain their finish and color virtually forever.
His work is collected privately, publicly and by corporations, including the Ansel Adams estate, the Tucson Museum of Art, and Norwest Bank.
Read More