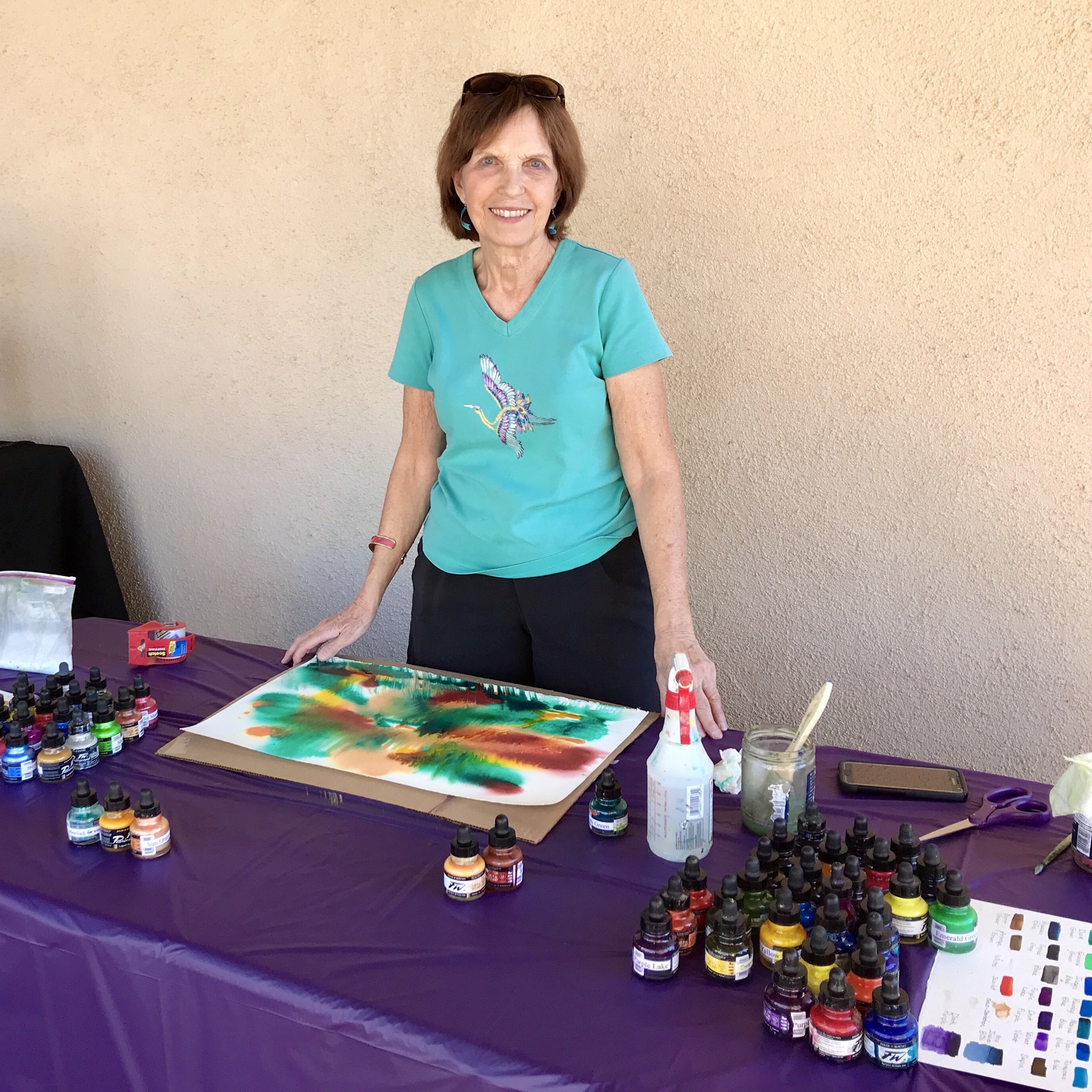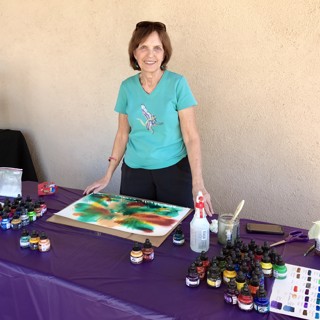 Jeanne Fellow has been experimenting with various two and three dimensional art forms for over 30 years. Initially she focused on traditional drawing and painting processes. Due to her experimental nature, she quickly moved into creating innovative techniques in her art forms. She has chosen for the past 14 years to create with acrylic inks because of the rich, luminous color palette and other unique qualities not available with traditional watercolor or acrylic paints.
In 2011, Jeanne developed a technique of lighting her painted paper sconces with LED bulbs and created what she calls – "LumenArt" which are table lamps with hand-thrown clay bases. In 2012 and 2013, she developed other innovative techniques to sculpt the painted paper into "wall sculptures" in a variety of different forms and in 2014 she discovered ways to light the wall sculptures with LED bulbs. She has entitled these "Inspired Artscapes". Jeanne applies her creativity to her original artwork and also to innovative solutions to improve her product quality, such as incorporating the use of a 3-D printed Lucite base for the Mini LumenArts.
Jeanne has participated in many different local Southern Arizona art venues since 2011 including the many Pima Arts Council Open Studio Tours, the Artisans Market at the Tucson Museum of Art and numerous others. In February, 2015, the well known DeGrazia's Little Gallery in Tucson selected Jeanne as the artist for a coveted two week solo art show in their beautiful historic setting.
Read More