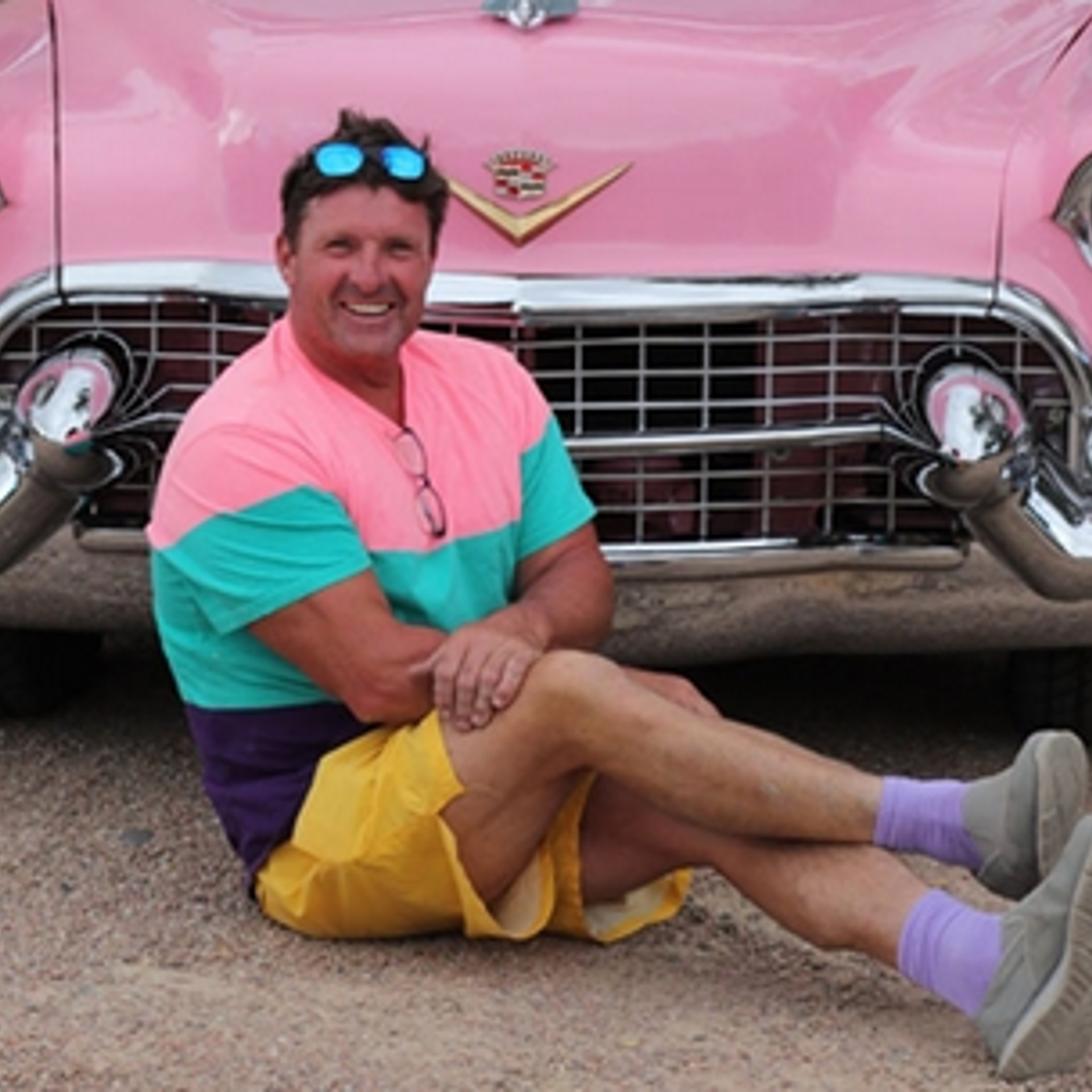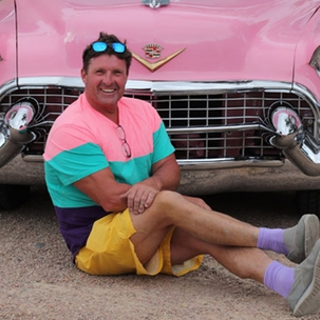 Born and raised in East Germany, Gerald first visited the U.S. after the Berlin Wall fell in 1989. Every year thereafter, he would travel to the U.S. or Canada.
While touring by motorcycle in U.S., he and a pal from Germany discovered New Mexico. Gerald stayed for three years. He then traveled Central and South America and lived in Mexico. He returned to New Mexico in 2010, where he currently lives with his wife, two dogs and one cat.
With an innate understanding of line, form and design, Gerald has designed and fabricated motorcycle and car parts. Such skill was highly prized in East Germany, as vehicles needed to last – it was not uncommon to be waitlisted 12 years before being able to purchase a new car.
Gerald brings this skill and creativity to his design and fabrication of unique outdoor furniture. Each pieces is handcrafted from natural stone and metal; no two are identical.
Each stone is shaped for sitting comfort and then polished to a high luster. A vintage car enthusiast, Gerald often incorporated car parts into his furniture. His quality creations bring a smile of appreciation and years of pleasure to his customers.
Read More