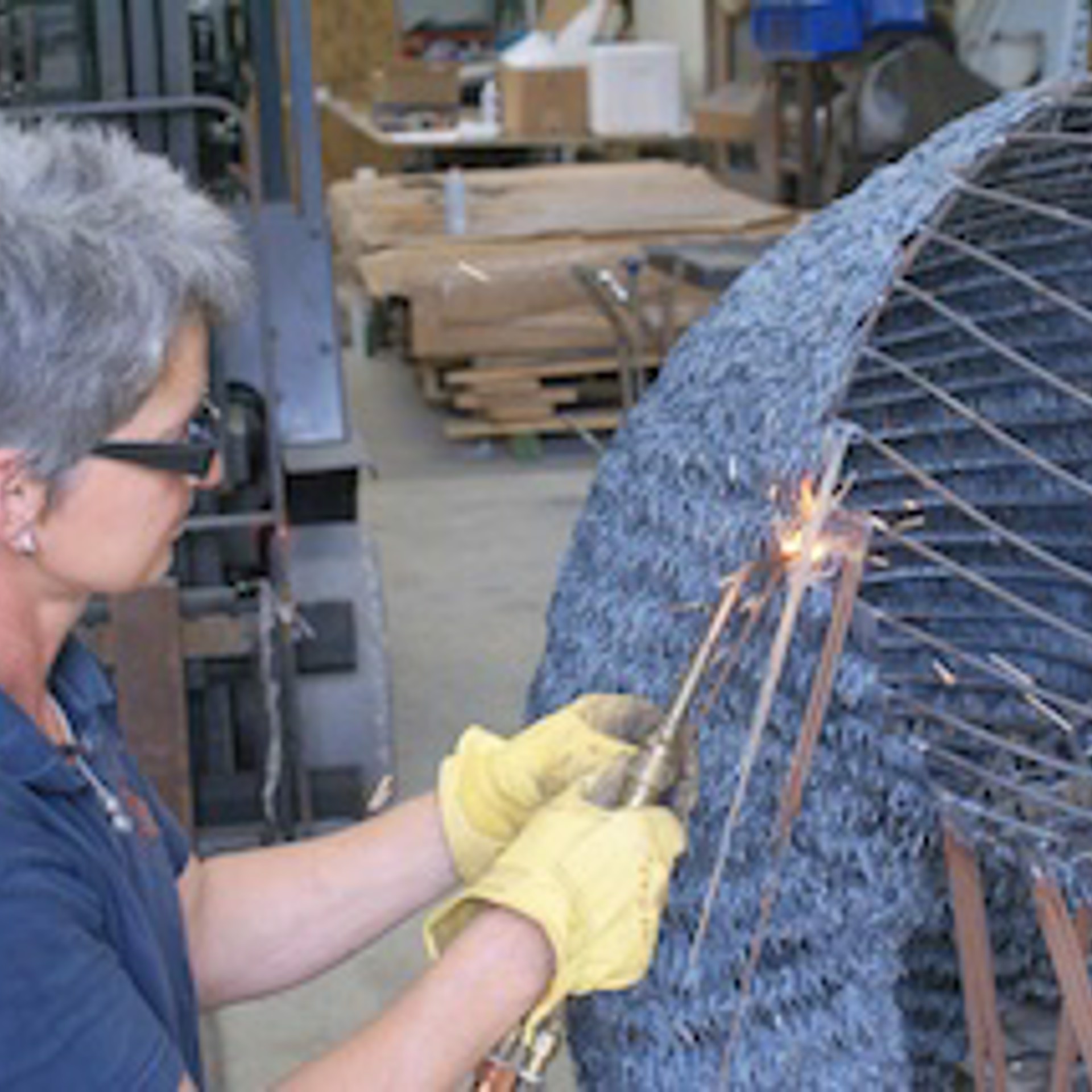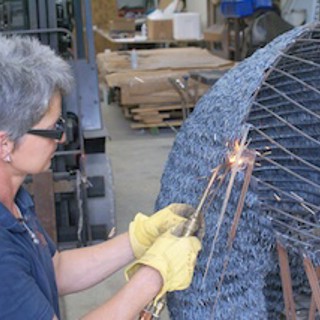 Esther Benedict was born the daughter of a farmer, but soon became a preacher's daughter as her parents changed careers. The youngest of eight was left armed with paper and pencils, then left with siblings to hopefully behave while Mom played the organ at church and Dad was preaching. They all drew pictures of animals, safaris, farm animals and far off lands to stay occupied. Much more was being put into action during these church hours as her enthusiasm for art developed. Esther was always "horse crazy." There was a time that, in order to find her, meant to go to the barn or look out on the horizon for the rising dust for she was out there somewhere astride her steed.
Armed with that love, the end of high school came with a choice to be made - a career in art or a career with horses. Esther decided on horses first. This led her to college and a degree in horse management from the State University of New York at Delhi. Once her degree was completed, her path then led her to Oklahoma State Horse Shoeing School in Ardmore, OK. Then she was off and on a 16 year career in horse shoeing in New York State. This, too, was shaping her future by learning the medium of metal and how to work hot iron and enjoy it.
Taking her shoeing ability to the highest level of AFA (American Farriers Assoc.) Certified Journeyman, she reached a pinnacle in her career and started to look to her next career in art. Cutting back on half of her shoeing clientele, she started sculpting. Esther first sculpted in the familiar and plentiful medium of horse shoes, making all kinds of characters from card players to horse and sleigh. After about three months she decided to move away from the crafty end of art and go for her own style of sculpture. That's when the "line-sculpture" was born.
Taking the steel and heating it with a torch, then bending and manipulating it by hand gave the sculpture a one-of-a-kind life-like feel. Horses were the first topic because of the years of exposure and familiarity with their movement and musculature. These early pieces came out with pure movement and life even though, at first, there was a very primitive aspect to the sculpture. Next to be created were figurative and wildlife pieces. They, too, were primitive, but had a real life sense about them. With time, the line-sculpture shared its place with brazed and hand-cut feathered birds, or coats of steel hair covering squirrels and bears. Each developed the hand and eye of this artist until they evolved into the realistic sculptures that she is sculpting today.
Yet there is another love for Esther that she feels called to expand - cast bronze sculpture. During the early years, Esther had a desire to try her hand at modeling figures in clay and then having them cast in bronze. This has been a love of hers since 1994, and she has continued to sculpt in clay ever since. All pieces cast had been table-top size works until recent years. In 2004 Fountain Technologies from Chicago commissioned Esther to sculpt three life-size figures of Mississippi River boat era children for a fountain in Moline, IL. Esther fell in love with the life-size clay work and now is striving to turn her commission work toward more life-size cast bronze sculptures. Esther's hand-created metal sculptural works will continue to thrive while the transition to move to cast bronze sculpture continues. Esther says, "There will always be a place for all my styles, yet I feel compelled to bring to reality the visions that have clearly been given to me into bronze.
Sculpture is exciting, it's many sided, it's touchable, and it has light play off of it which gives a viewer multiple angles to get the meaning and message it brings. It is hardy and can withstand the elements, and over the centuries it still stands. How exciting and thrilling to be able to create a piece that will outlive the sculptor, and still gives to each viewer a piece of the message or feeling that was inspired by God."
Read More