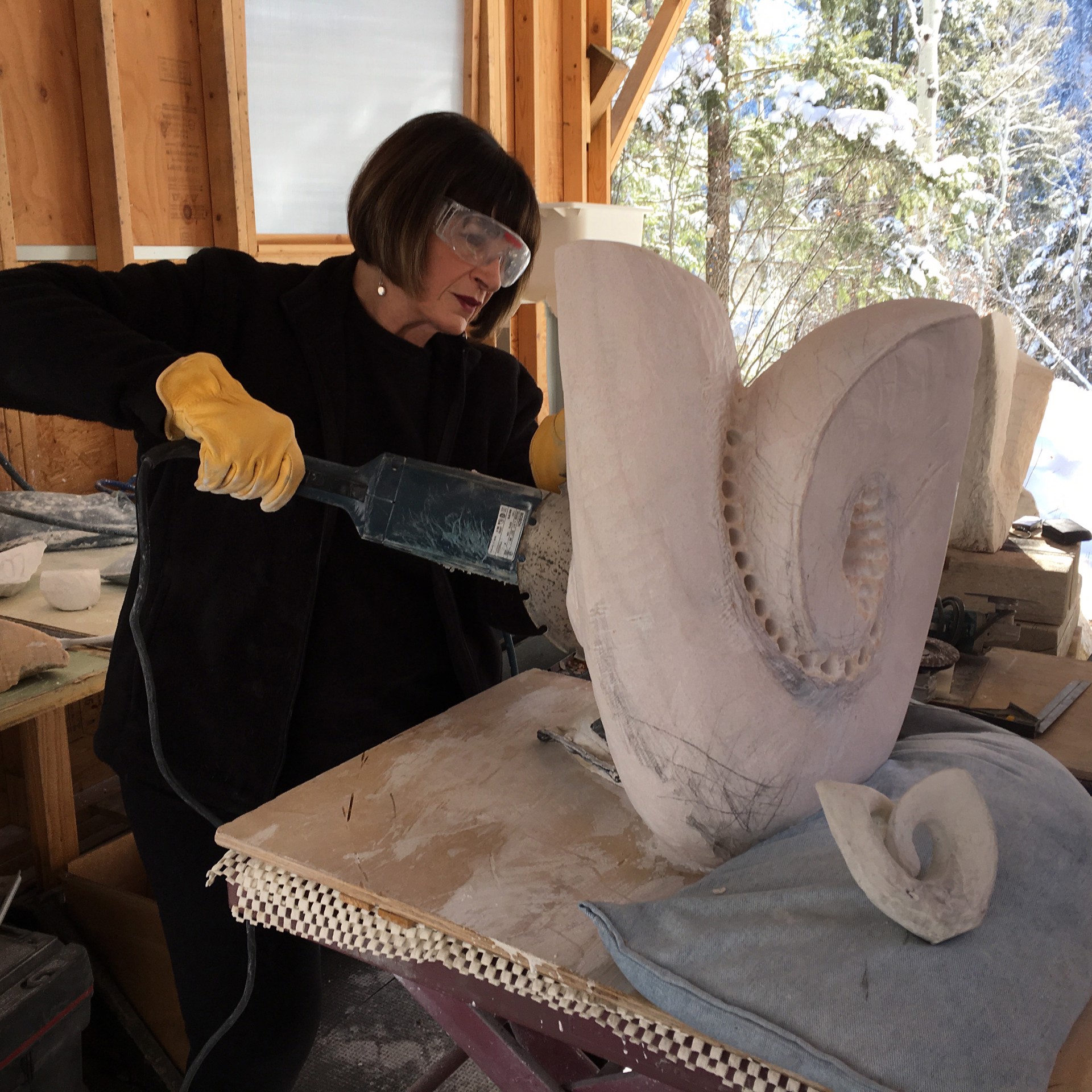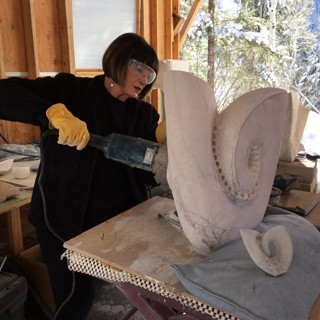 EDUCATION: Graduate of Drake University / BFA / Des Moines, IA -
EXPERIENCE Participated in over 75 art exhibitions at national, regional and local levels for both sculpure and painting. Includes 17 national exhibitions, 38 regional exhibitons and 33 local exhibitions. Examples of some of the exhibitions are: 2002, 2003, 2004, 2005, 2006 Sculpture In The Park, Loveland, CO, 2005 Sculpture Walk, Redstone, CO 2002 Sedona Sculpture Walk (Invited) 2001, 2004, 2006 Sculpture Exhibition, Perry Nicole Fine Arts Gallery, Memphis, TN 1987 National League of Ameican Pen Women, Washington, D.C. 1982 Allied Artists Exhition, New York, N.Y. 1975 Watercolor U.S.A. National Exhibition, Springfield, MO 1999, 2001-2006 Stonecarvers Sculpture Exhibit, Redstone Fine Arts Center, Redstone, CO Rocky Mountain National Watermedia Exhibit in Golden, CO.Strathmore Paper selected Connie for her creative talent as one of six artists in the United States for their testimonial which appeared in several national publications.
Connie Sandage Hendrix has made the transition to sculpture and painting full time as of January 2003. The real commitment was when she and her husband, Architectural Illustrator Charlie Manus, moved to Marble, Colorado this same year. Marble is located between two quarrys which helps make the location ideal for a stone sculptor. For a painter, the scenery offers inspiration in abundance for painting and teaching. Connie chose Colorado because of the appreciation of art and the support given to artists. She has been very prolific over the years sculpting, painting and teaching while earning her living in the advertising world at the same time. Since Connie has been able to devote full time to her fine arts, she is experiencing considerable growth and success.
Read More