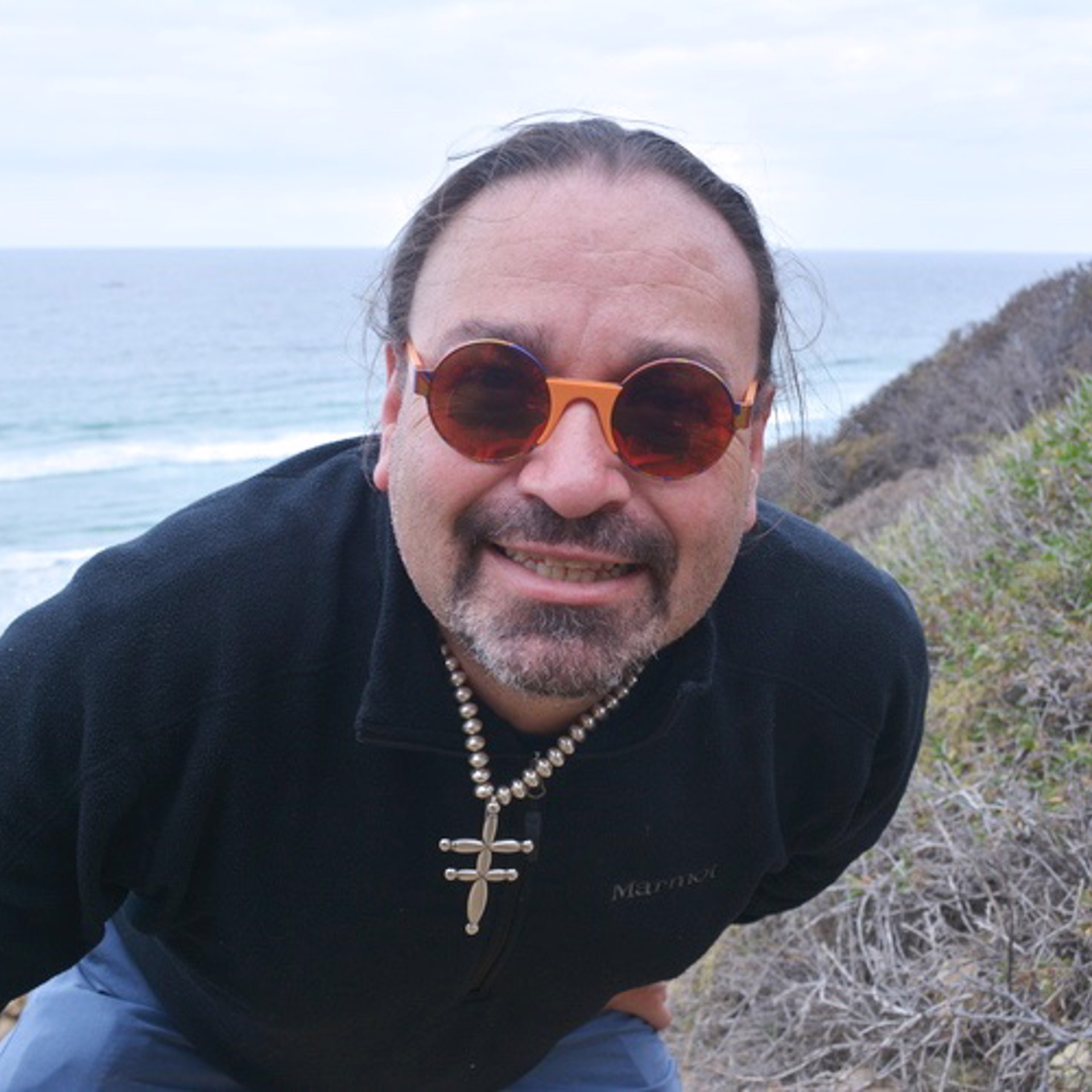 Alvin Gill-Tapia creates a poem by painting hallowed places and sacred spaces in New Mexico. Each piece pays homage to the land nestled beneath the Sangre de Cristo Mountains that four generations of his family helped cultivate. Gill-Tapia paints with a devoted intention to honor the historical and significant structures that define the enchanting landscape of the Southwest.
Studying for four years with weaver/painter Maud Henon in Belgium during his formative years, opened up a myriad of experiences for Gill-Tapia. The experience allowed him the opportunity to immerse himself in the art and culture offered in the cities of Brussels, Amsterdam and Paris. Henon's consistent tutelage and encouragement helped to plant him firmly on his lifetime path as an artist. Her influence as a weaver laid the groundwork for the abstraction and understanding of color blocking that is evidenced in Gill-Tapia's current body of work. Following his study with Henon, Gill-Tapia spent ten years in New York, where he took classes in painting, drawing and anatomy at The Art Student's League of New York, The New York Academy and the National Academy of Art. A decade of study and exhibition in New York solidified his desire to return home to paint the sacred places in New Mexico that continue to inspire.
Today, Gill-Tapia lives in a home built by his family and paints every day in a small studio tucked safely under the symbolic arms of the mountains that sheltered his ancestors, so many generations before him. Gill-Tapia's process often includes a simplification or reduction of architecture to highlight the main elements. This minimization is a direct reflection of a balanced and quiet life lived in Santa Fe, a place that seems to remain unaffected by the fast pace of life around us. Gill-Tapia empowers an ambassadorial affection to the buildings that for many years have provided a multiplicity of functions for the communities they have served. Beyond their initial spiritual intentions, these buildings provide the local residents a place for coming together as a community. His sense of color represents the intensity of color inherent to New Mexico.
Read More